Minimal Working Examples
Here, I sample from / fit a sparse gaussian process using results from Titsias' and Hensman et al. (2013).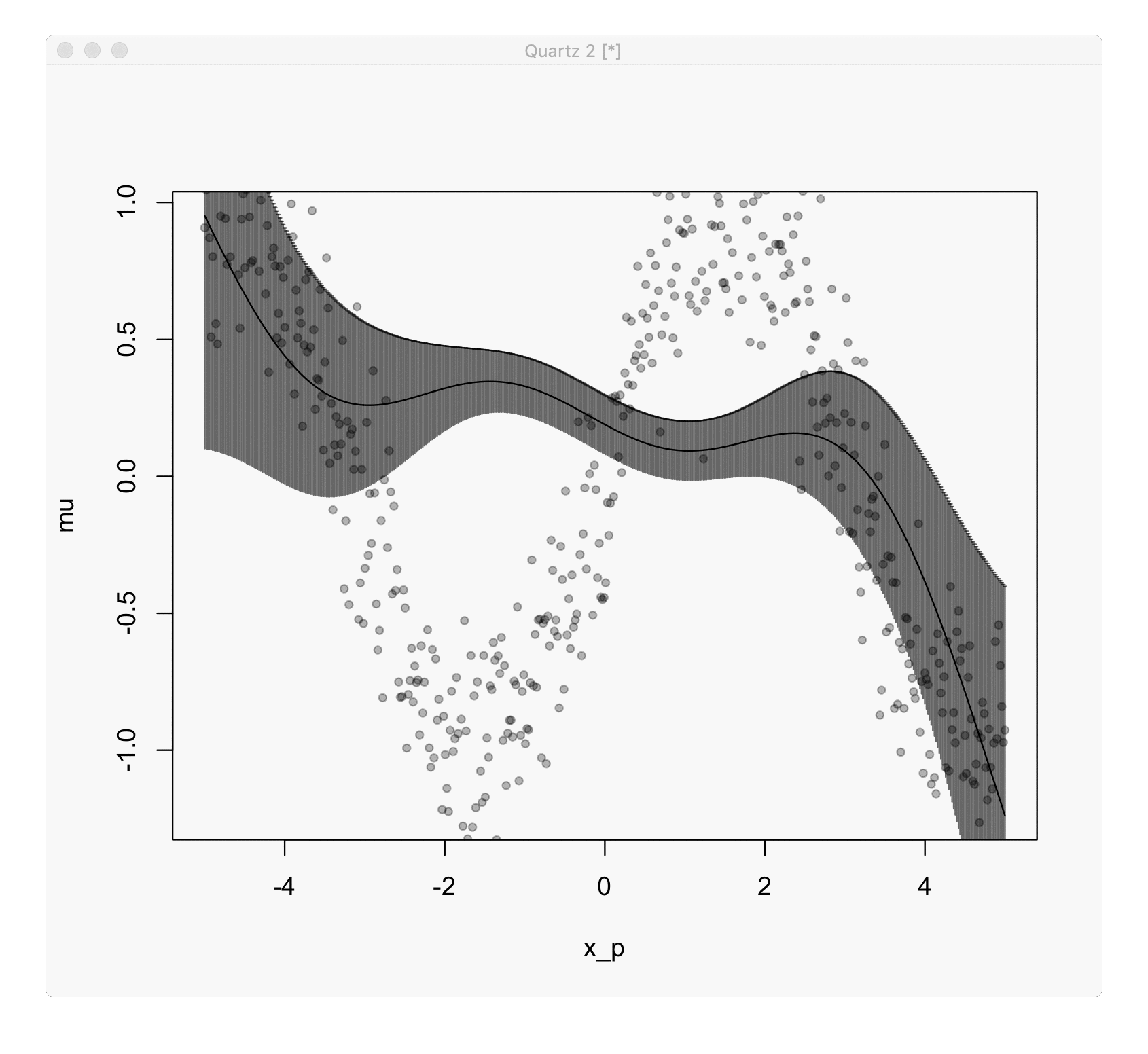 I might write this up at some point in C++.
2020
I'll try to give examples of efficient gaussian process computation here, like the vec trick (Kronecker product trick), efficient toeliptz and circulant matrix computations, RTS smoothing and Kalman filtering using state space representations, and so on.
Minimal Working Examples
Very untidy first working draft of the idea mentioned on the efficient computation page. Here, I fit a spectral mixture to some audio data to build a "generative model" for audio. I'll implement efficient sampling later, and I'll replace the arbitrary way this is trained with an LSTM-RNN to go straight from text/spectrograms to waveforms.
Back to Top ↑
2018
Introduction
Introduction
Exact Densities for Non-Monotonic Transformations (draft)
Back to Top ↑